Kentucky Humane Society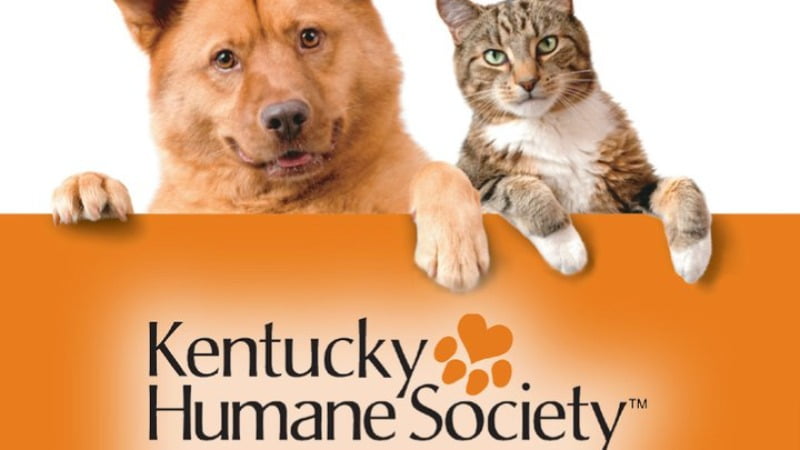 The Kentucky Humane Society (KHS), located in Louisville, KY, is a private, nonprofit organization that is Kentucky's largest pet adoption agency. KHS is also the state's oldest animal welfare organization, founded in 1884. The Kentucky Humane Society is a champion for companion animals. Through leadership, education and proactive solutions, we are creating more compassionate communities. KHS envisions a day when every companion animal is given the care, resources and lifelong home they deserve.
Our success is measured in the number of dogs, cats and horses we save – through adoption or placement in another rescue, or those who are returned to their owners. In 2020, 5,508 dogs, cats and horses ultimately were adopted. Thanks to our amazing supporters, 3,286 cats, 2,150 dogs and 72 horses found new homes. This includes 90 animals who were transferred out to other rescues.
While KHS is most known for adoptions, we have many programs—all designed to strengthen the bond between people and pets, and ultimately end pet overpopulation and homelessness. In a typical year, the KHS S.N.I.P. Clinic (Spay/Neuter Incentive Program) spays or neuters more than 12,000 dogs and cats each year – helping reduce pet overpopulation and eliminate future animal suffering.
KHS offers a variety of training opportunities designed to keep pets in their original homes and out of shelters. KHS's behavior trainers are professionally trained and certified. We offer a wide-range of classes from puppy and basic manners, to classes for dog-reactive dogs and shy dogs, canine sports classes such as agility, and even group therapy sessions for special issues. KHS instructors use only positive reinforcement techniques, and classes are taught at locations throughout Louisville.
Our Equine C.A.R.E. (connect, assist, rescue & educate) program focuses on helping Kentucky's at-risk horses.
---
---