Do you know of animal shelters in your area? We GIVE you money to help homeless cats and dogs, find forever homes much faster. Proactively spread the word locally. Generate unlimited (residual) affiliate commissions. All you need is a good computer, Internet connection and heart full of furry kindness. Let's get you going…
---
.
Simply create a listing, with seven good photos of yourself, cut and paste some text in the description. Share your listing everywhere, and it will
start generating revenue for you

.
Click here to see a live example…
---
Note:
There is nothing to buy, nor sell. This is
not
MLM. It's a basic affiliate program, and you do
not
have to pay to join. Earn
5%
referral commissions, by default. Certainly, there is an optional membership, but we suggest you first create your listing, using the seven-day free trial. No credit card required. No commitments. After seven days, your listing will remain active and continue to work for you. When you see results, consider becoming a member. You will then earn up to
50%
referral commissions. We'll show you how, step-by-step.
Please start by absorbing this page...
.
Charity begins at the cash register!
The traditional way to help causes, is by making donations. However, excess money is harder to find, and donors diminishing. Instead of waiting for handouts, the solution is to generate residual revenue. Learn how to earn!
Help generate residual revenue, while helping others.
Using a business model, with no spam, no hype, no MLM, no donations and no adverts.
No matter where in the world you are, nor what you do for a living, ANYONE can do this...
Easily fits into what you currently do.
No additional skills required.
No selling involved.
Nothing to buy.
No donations.
Work from home.
Step-by-step guidance.
A courteous community!
Scholars & Students.
Employment Seekers.
Employed But Always Broke.
Single & Stay-At-Home Parents.
Struggling Business Owners.
Administrators & Managers.
Retrenched & Retired Folks.
Successful Super Affiliates.
.
Please join with us!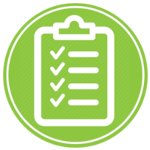 Click here to action your personalized to-do list...
.
.
.
.
.
.
.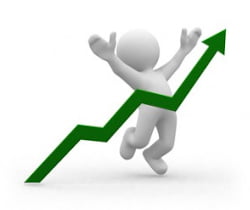 Click here and take massive action, step-by-step with me...
.
Anyone can help find forever homes much faster. Speed up the adoption process, by making it easy for prospective owners to rescue homeless pets. This is your chance to give them a second chance!
Herby Olschewski
Been there, done that… doing it all over again!
A product of South Africa, vintage 1963. Internaut since 1982. Roaming the world from the age of 23 to date, learning. Jack of all trades, master of none. Technology nerd & pilot. Digital Nomad. Free to travel~live~work, anywhere.
.
This author can be found on the web @ herby.info
.
Please share this post to your social circles…